Choreography
Classical Choreography
I stage full-length ballet classics, one-act story ballets (some of them rarely seen outside Russia), classical divertissements, and my original choreography. When staging classics, I preserve the style and ideas of the old masters and make them work for today's dancers and audiences.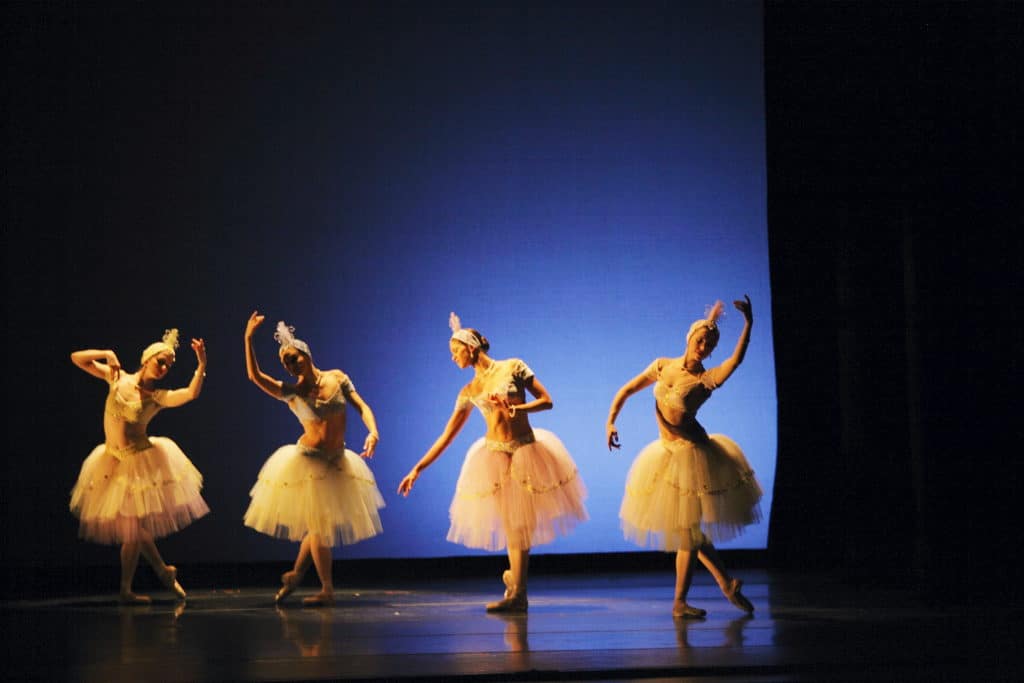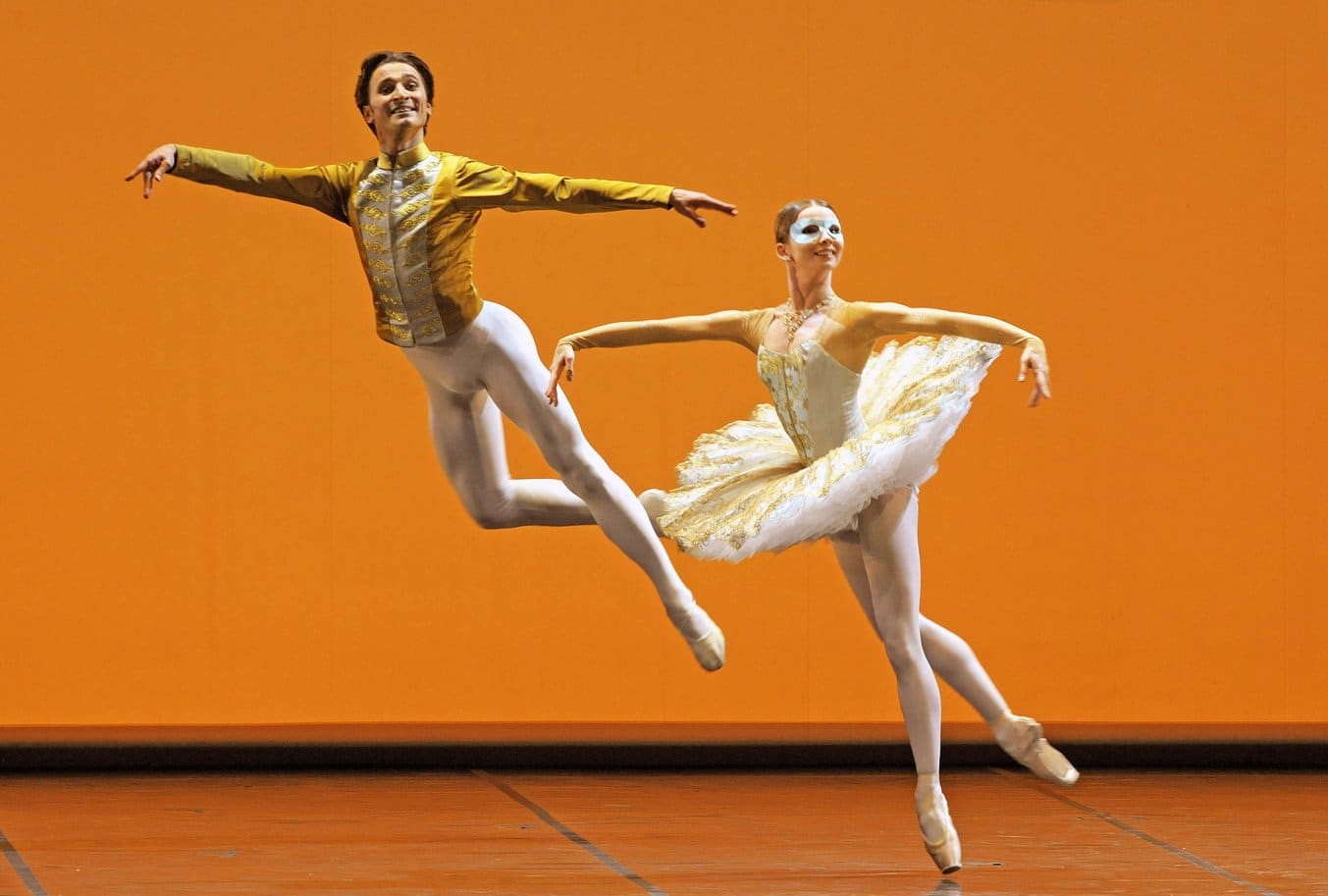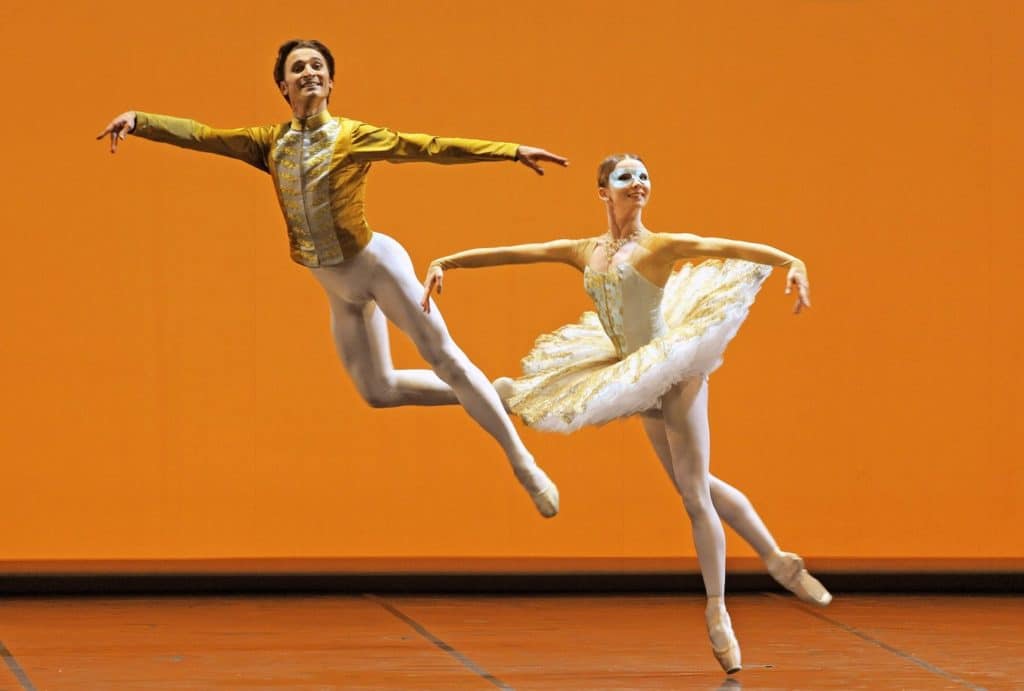 I have performed in most of them myself, and learned them from the previous generation of dancers, who in turn learned them for generation before them, as the theatrical tradition goes…
Ballet classics make an excellent showcase for a dance company. Built on a vast vocabulary of intricate steps, they are full of charm, beauty, and humor, offering great material for dancers' learning and growth.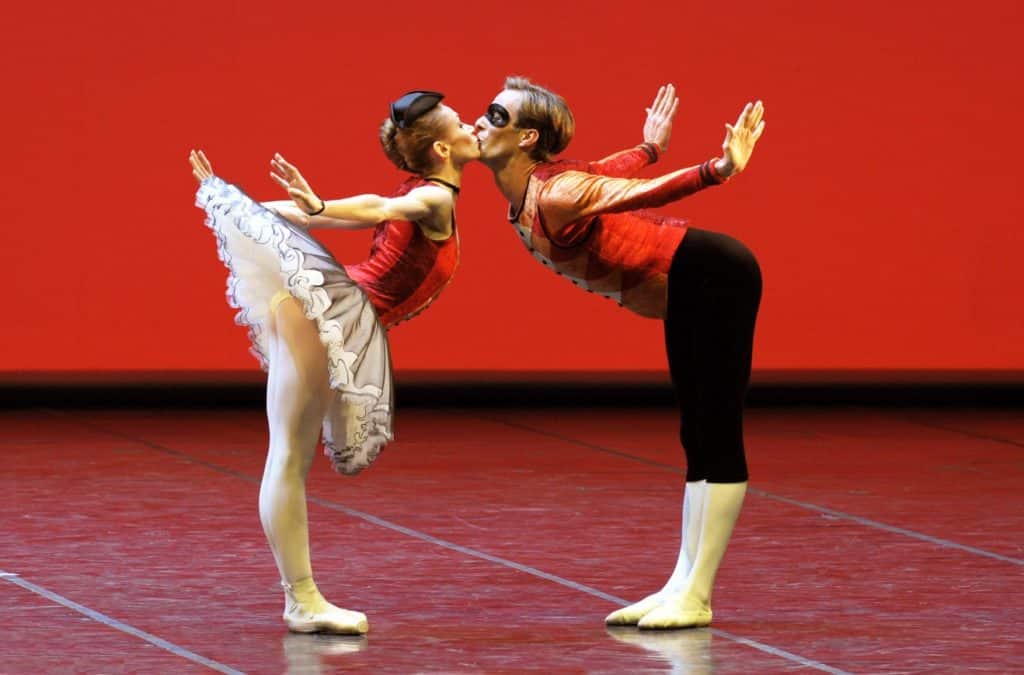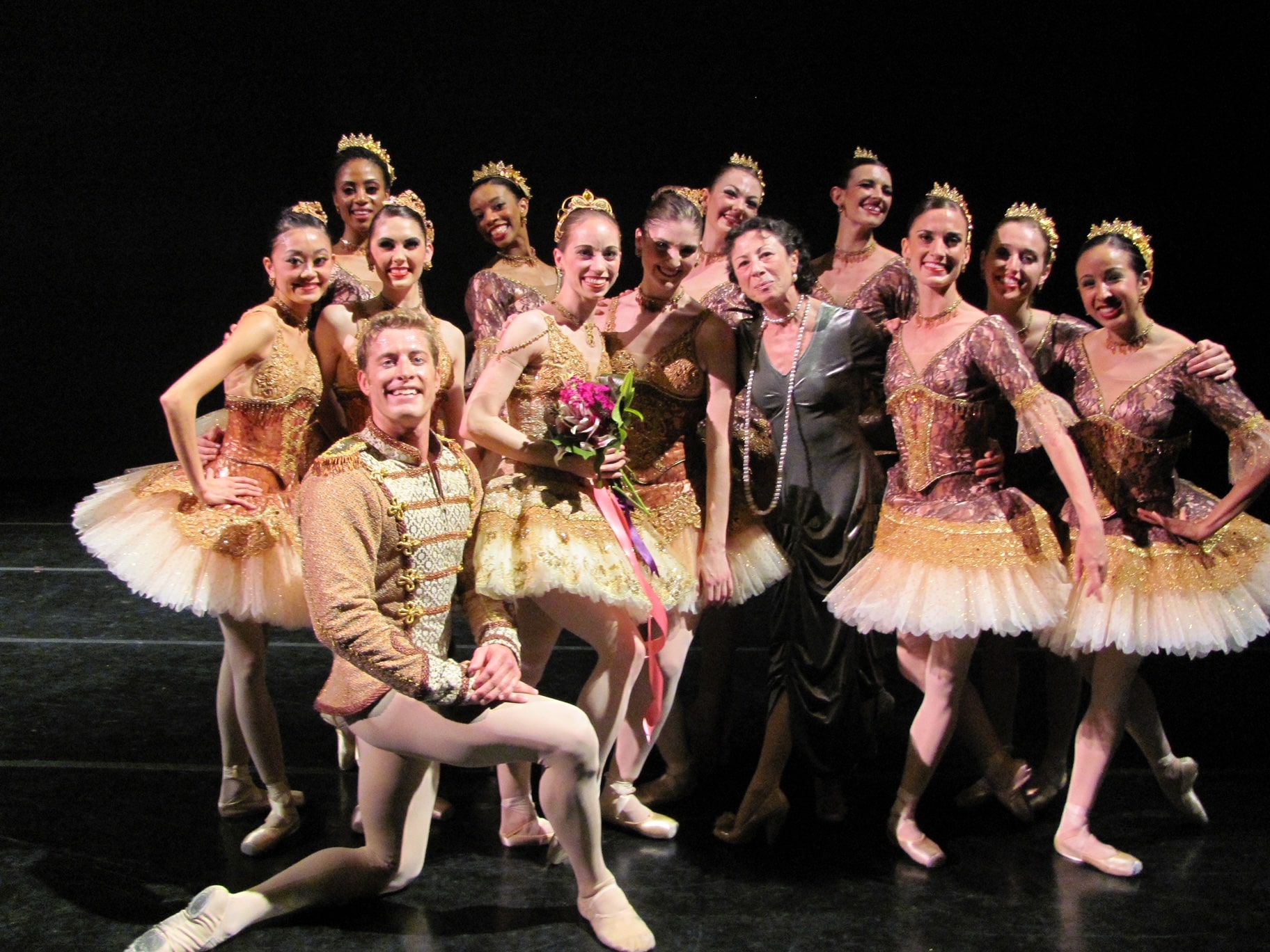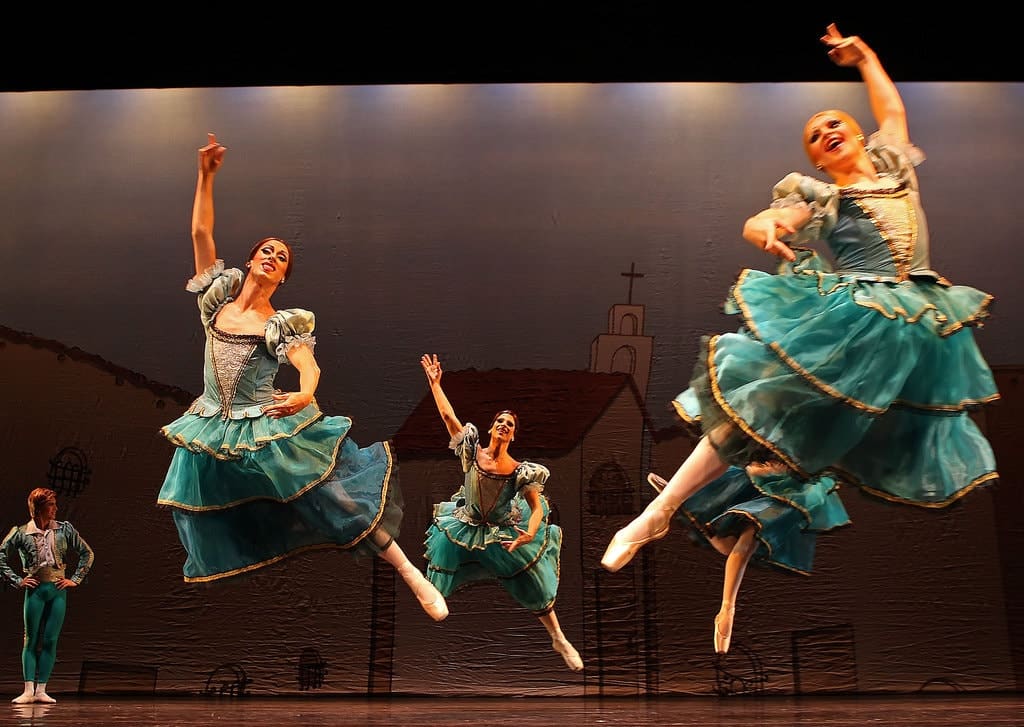 One Act
Les Sylphides (or Chopiniana)/Fokine
Paquita – Grand Pas (incl. the original Pas de Trois and children's Mazurka)/Petipa
Harlequinade / Petipa
Le Halt de Cavalerie / Petipa
Underwater Kingdom Grand Pas from The Little Humpbacked Horse / Gorski 1902
La Bayadere – Act of Shades, Grand Pas from II act / Petipa
Raymonda – Grand Pas from II and III acts / Petipa
Full Length Ballets
Giselle / Perrot, Coralli, Petipa
The Sleeping Beauty / Petipa
Swan Lake (with the original Petipa's I act waltz) / Petipa, Ivanov
Raymonda / Petipa
Le Corsaire / Petipa
Don Quixote / Petipa, Gorski
La Bayadere / Petipa, Chabukiani
Nutcracker / Vainonen
La Sylphide / Bournonville
Esmeralda / Petipa
Divertissements
Harlequinade Pas d'Action; Pas de Deux / Petipa
Laurencia Grand Pas / Chabukiani
La Vivandiere Pas de Six /St.Leon
Grand Pas de Quatre /Dolin
Esmeralda Pas d' Action / Petipa
Diana and Acteon Pas de Deux / Vaganova
Flames of Paris Pas de Deux / Vainonen
Satanella Pas de Deux (including corps de ballet) / Petipa
Naina's Garden scene from Ruslan and Ludmila / Fokine
Frescoes Pas de Quatre from The Little Humpback Horse / St. Leon 1864
Tzar Condaule Pas de Deux / Petipa
Fairy Doll Pas de Trois / Legat
Paquita Pas de Trois / Petipa
Grand Pas Classique / Gzovsky
Flower Festival in Genzano Pas de Deux (including corps de ballet) / Bournonville
Spring Waters Duet / Messerer
Moszkowsky' Waltz Duet / Vainonen
Le Corsaire – Le Jardin Animé (Enchanted Garden) from III act / Petipa
Original Choreography
In my original productions I try to engage and entertain. I focus on what is not common on the contemporary ballet scene: comical ballets, and ballets for younger audiences.
Most recently I choreographed a ballet based on Aesop's fables, which worked well for both kids and adults, and Divertimento, a classical divertissement to the music of Glinka, which was a tribute to the classical ballet and a bit of a spoof at the same time.
Aesop's Fables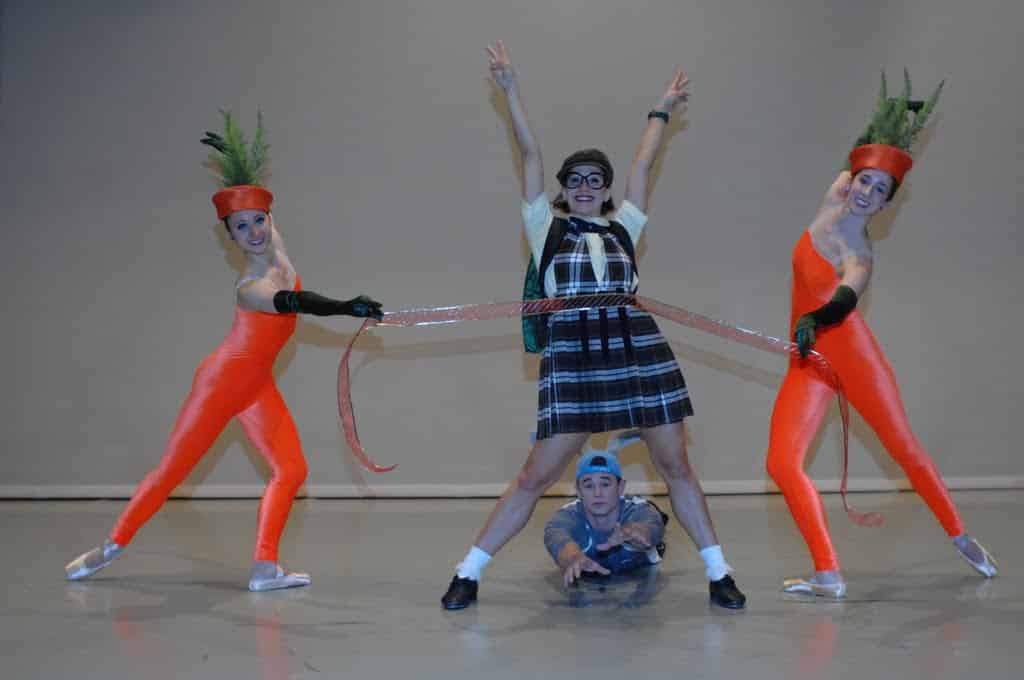 Aesop's Fables, a ballet for children and parents meant to be light-hearted, visually appealing amusing, and educational. Aesop's fables have been enjoyed for generations, their humor and insights into human nature are as relevant today as they were 2,500 years ago.
A few fables were translated into comic choreography and amusing theatrical effects. The characters are our contemporaries, and I designed costumes looking like what people wear these days.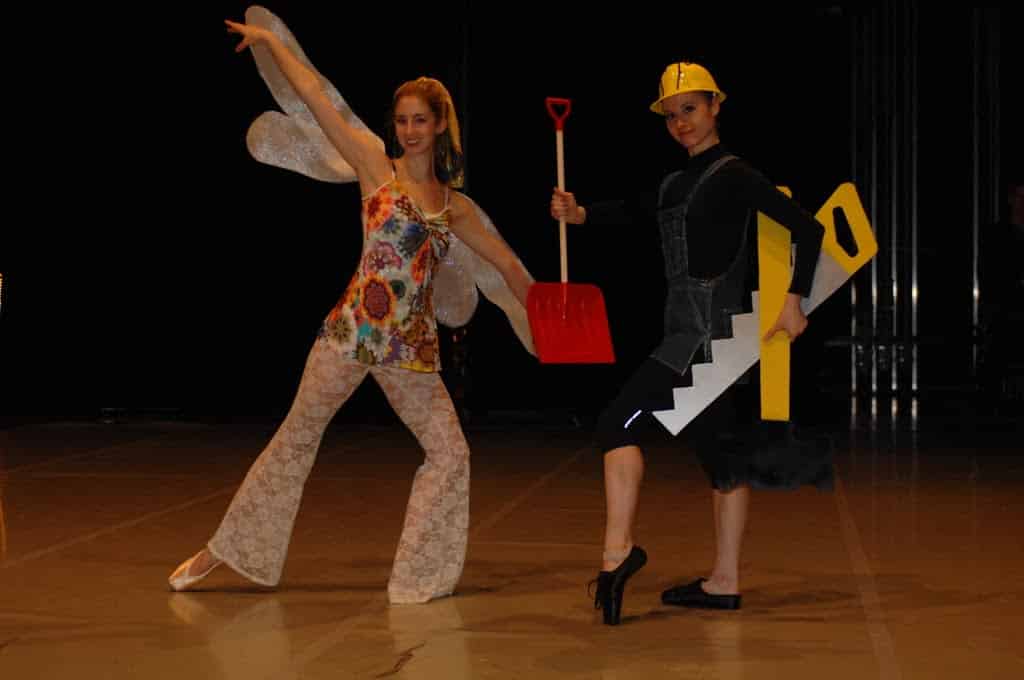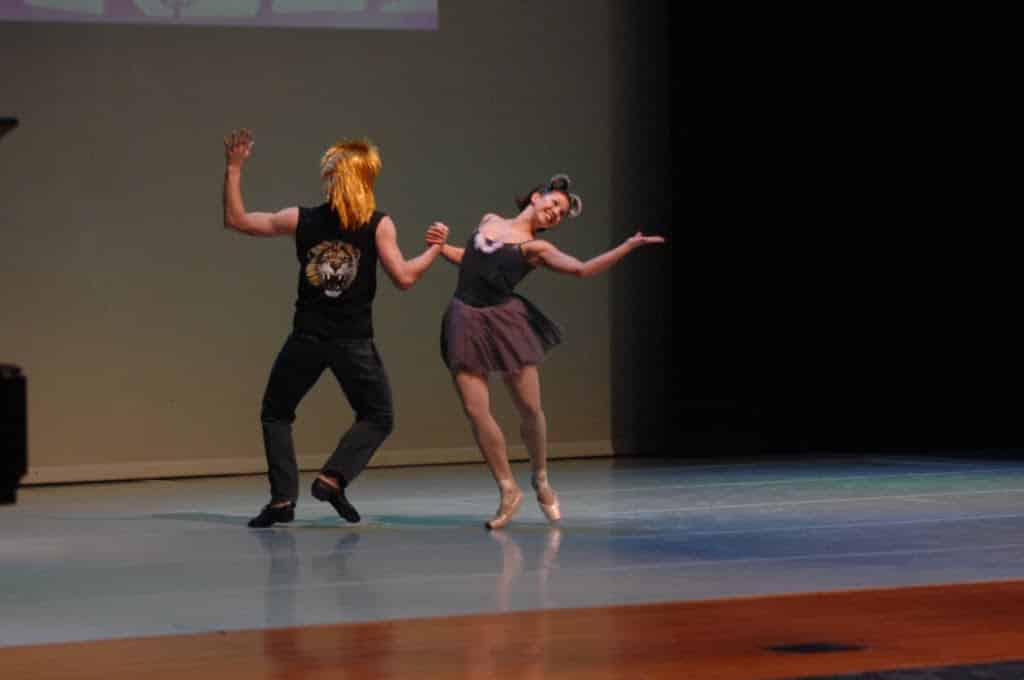 In "The Ant and a Dragonfly" the Ant is a house builder in a yellow hard hat. In "The Lion and The Mouse" my Mouse was a ballet student in a tiny tutu and my Lion was a rock musician in torn jeans and "Tina Turner" wig, which I bought at a Halloween store. For the vocabulary, I used a little bit of everything, movements of different dance styles including ballet, tap, jazz, and rock-n-roll.
Divertimento
Divertimento was created as a showcase for the dancers to shine with their technique and artistry. My goal was to entertain and amuse as the name implies. A tribute to classical choreography, it is filled it with allusions to timeless classics, which should be easily recognizable.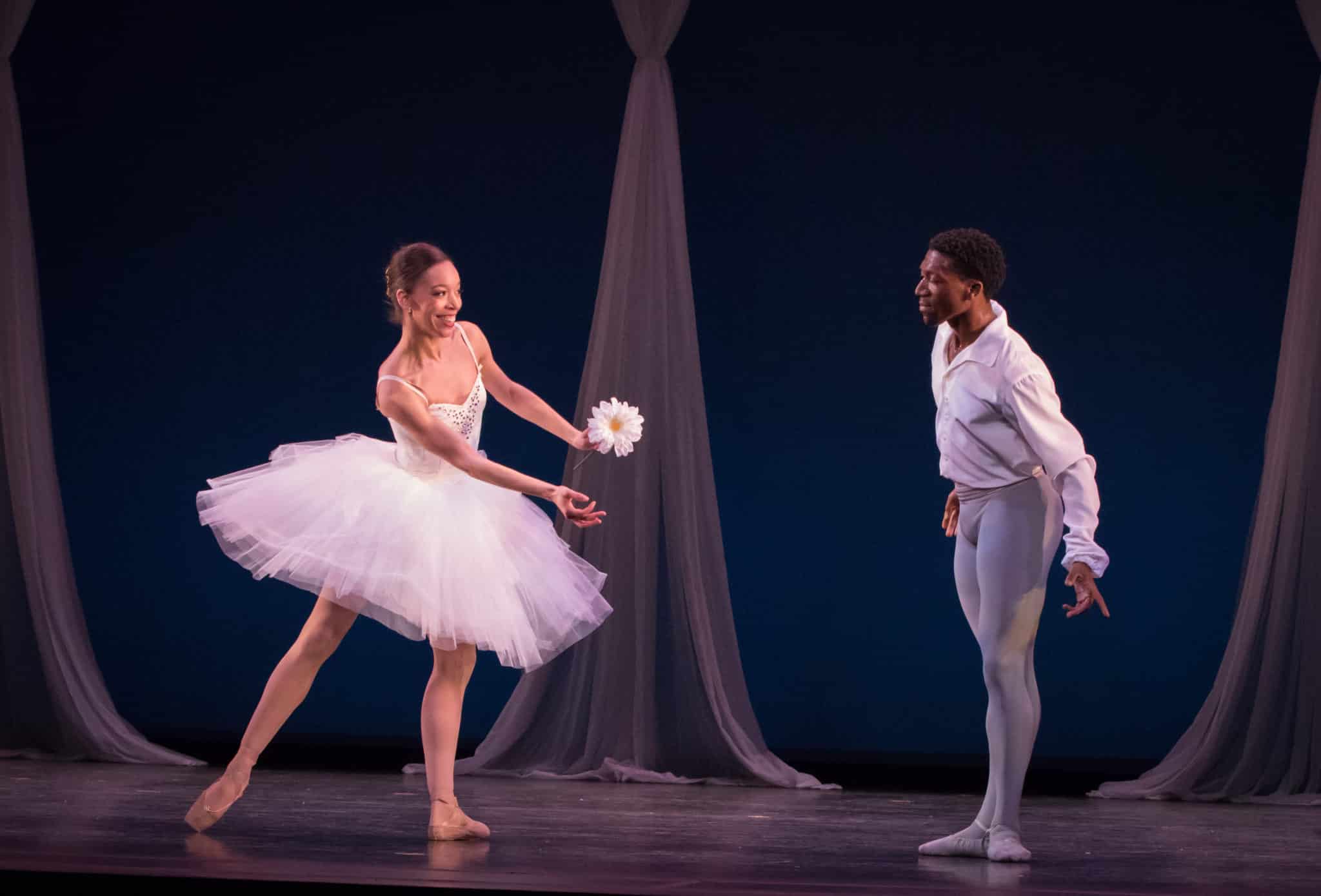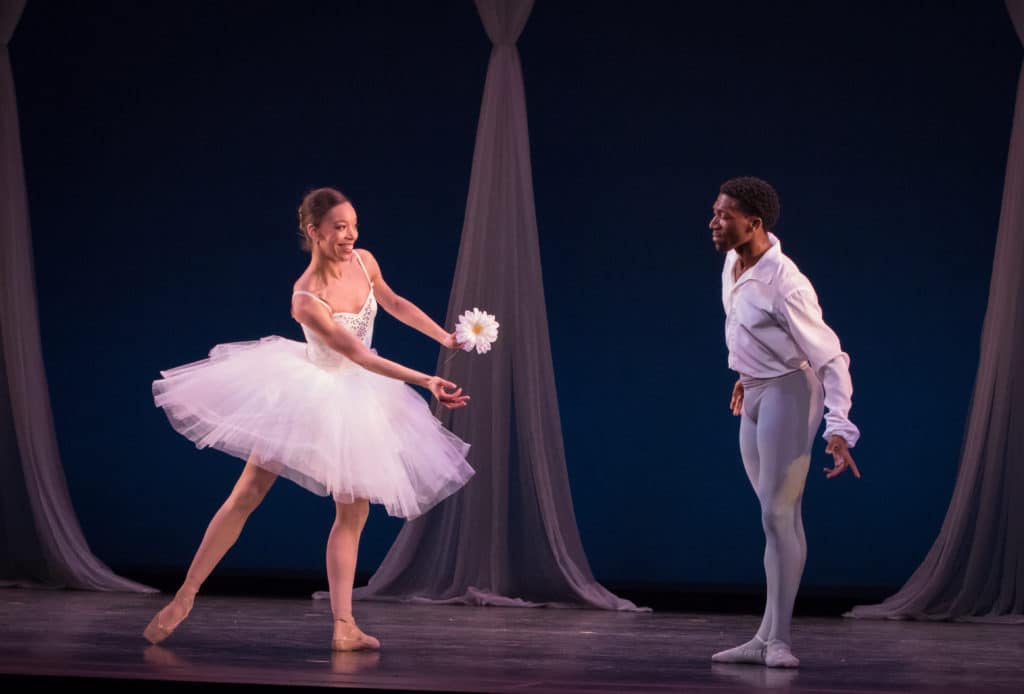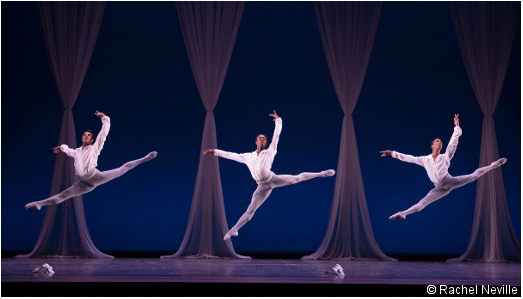 The piece is performed to a chamber composition, "Divertimento Brilliante," by the 19th century Russian composer, Mikhail Glinka.
While my divertimento is not a "story ballet," it is not without a story: the interaction of three pairs of dancers, representing three different ballet characters: noble, ingénue, and romantic. In the end, as in all classical ballets, love conquers all – resulting in a finale that feels natural, if somewhat unexpected.